Montgomery County Early Childhood Coalition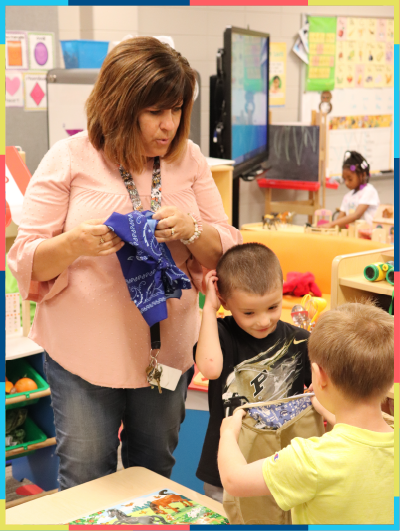 Early learning and child care has become an area of concern and priority for many in our community. In 2019, a child care task force was formed comprised of individuals representing local government, employers, providers, parents, schools, and nonprofit organizations to address this concern. This task force grew out of Mayor Barton's Workforce Development Round Table discussions.
The task force conducted a needs assessment survey and from those results, a strategic plan was created to address specific areas of need. An Early Childhood Coalition was established and will provide a comprehensive and coordinated network of services that will work in our community to enhance outcomes for children, families, employers and providers.
Vision: All Montgomery County children are ready to succeed in school and life.
Mission: Create a collaborative and high quality early childhood education system that supports the development and early education of Montgomery County children ages 0-5.
Strategic Plan Summary - The child care task force developed a five-year strategic plan to address early childhood education, and to elevate high quality child care throughout our community. This is a one-page summary of the strategic plan.
MCCF Early Learning Director: Lisa Walter
Lisa joined the MCCF in June of 2021 as Early Learning Director. She has extensive experience in the field, with prior early childhood education experience in teaching, administration and advocacy. Lisa has years of direct experience in early education as well, including the role of Center Director for the Purdue University Early Care and Education Center. She earned a Master of Elementary Education with a focus on Early Childhood Education from Ball State University in 2019. Lisa is passionate about high-quality early childhood education and provides coaching, consultation, training, and resources to our early childhood educators in Montgomery County.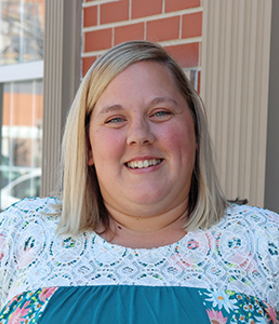 Early Childhood Coalition Members:
Brandy Allen - City of Crawfordsville
Dr. Preston Bost - Wabash College
Cody Hargis - Hoosier Heartland State Bank
Cheryl Keim - Montgomery County Community Foundation
Tracy Mobley - Ever.Ag
Dr. Colleen Moran - North Montgomery School Corporation
Brianne Pack - Rainbows and Rhymes Child Care and Preschool
Jennifer Pruett - Happytown Daycare
Dr. Megan Purcell - Purdue University
Stacy Sommer - Chamber of Commerce
Kelly Taylor - Montgomery County Community Foundation
Lisa Walter - Montgomery County Community Foundation